Regular price
Sale price
$7.00 USD
Unit price
per
Sale
Sold out
Inplico ring sizing kits are the most reliable way to get the correct ring size. The kits are a £5 deposit plus postage (£2 applied at checkout). Inside you will get a blue plastic ring gauge and  a ring sizing guide.
You can choose to keep the ring gauge or you can return the ring gauge in its original packaging within 14 days for a full refund (minus the £2 postage costs) so it can be re-used. Simply e-mail roz@inplicodesign.com for return address and details. Once the ring gauge is returned, you will get your £5 refund within 14 days.

Shipping & Returns

Inplico offers free shipping for all orders over £5. You can also opt to pick up your oder from the shop in Barry.
Care Instructions

All Inplico jewellery is made from sterling silver, gold, or recycled brass. Silver and brass both have a tendency to tarnish over time, especially if not worn often. The best way to avoid your items of jewellery tarnishing is to wear them regularly. We do understand that you can't wear all your jewellery all the time though so we do offer you a solution to avoid tarnish.

Anti-tarnish Tabs


All jewellery is supplied in a box with an anti-tarnish tab. These tabs are non-toxic and non-abrasive, and will protect your items for up to a year or more. These tabs will not harm any metals or gemstones even when in contact with your jewellery.  

We suggest keeping your jewellery inside the box supplied; it is important the lid remains on for full protection. This should prevent the metal from tarnishing. If you have had some Inplico jewellery for a while and would like some replacement tabs free of charge, please contact Roz.

Long-Term Jewellery Care


Unfortunately, due to the nature of silver and brass, your jewellery may still tarnish. If this does happen you can purchase a silver polishing cloth to keep your jewellery looking its best.

Tarnishing is not a fault of the manufacturing of the item, it is a natural occurrence in non-ferrous metals. Inplcio is unable to take returns of items because of tarnishing.

Roz offers a full cleaning and polishing service on all items of jewellery. This is £20 per item + postage.

Contact Roz

to arrange this.
Share
View full details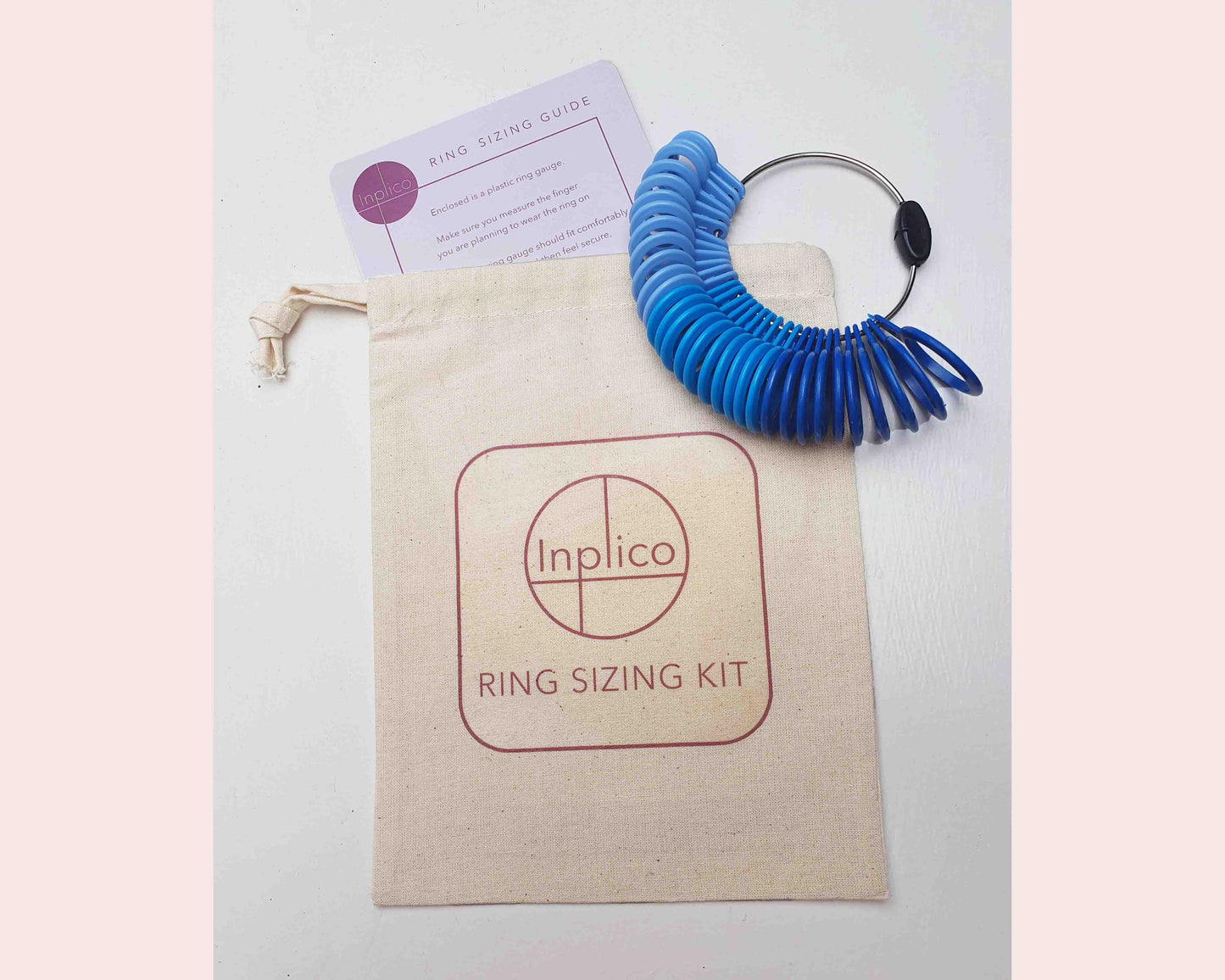 Free Shipping

Inplico offers free shipping on all orders over £50

You can also collect your order in store.

For more information, please see shipping Information.

Shipping Information

Exchanges and Returns

You can return inplico jewellery (except earrings) for a full refund within 14 days of purchase. Items must be unworn. For more information, please see Inplico's return policy

Returns Policy